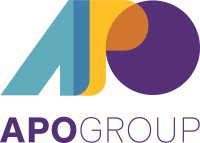 Multimedia content

Images

(1)

Lynne Krawchuk, Vice President of Digital, PR, and Media Relations at APO Group
Source: APO Group |
APO Group's Vice President Lynne Krawchuk Selected as a Judge for The Drum Global Public Relations Awards
Lynne Krawchuk's appointment as a judge for these internationally-recognised awards demonstrates the growing influence of Africa in global Public Relations and Communications
Lynne's selection on The Drum's illustrious judging panel demonstrates Africa's increasing influence in global Public Relations
JOHANNESBURG, South Africa, July 13, 2022/APO Group/ --
APO Group (www.APO-opa.com), the leading Pan-African communications consultancy and press release distribution service, is delighted to announce that its Vice President of Digital, PR, and Media Relations, Lynne Krawchuk, has been selected as a judge for The Drum Awards for Public Relations (https://bit.ly/3azzBr7).
The Drum Awards is a global awards program which recognizes the best companies and the best people from across the marketing and communications industry.
With competitions devoted to 19 different categories within global communications, The Drum Awards attracts thousands of entries from some of the biggest companies and brands in the world. Winners in 2021 included campaigns from LinkedIn and Playstation among many others (https://bit.ly/3uJhaY0).
The Drum Awards for PR recognise the people and brands at the very top of the Public Relations business, and Lynne will be judging PR entries from some of the biggest agencies and consultancies in the world.
She joins an exclusive group, with her fellow judges in the PR category hailing from the likes of Uber, Burger King, Deloitte, Getty Images, and Ketchum, to name a few.
Lynne is well-placed to identify excellence in global PR and Communications. She leads APO Group's consultancy division, helping multinational companies thrive in Africa. Since arriving at APO Group, Lynne has led Public Relations campaigns for a hugely diverse set of clients including Canon, Ecobank, and the NBA.
Born in Cape Town and residing in Johannesburg, Lynne has more than 20 years' experience in PR and digital marketing. She has worked across the African continent, and throughout Europe, spending much of her early career in the event management space in the UK. Over the last decade, she has worked in key leadership roles within the Digital, Public Relations and Traditional Agency sectors.
Lynne has developed strategic brand solutions for a number of award-winning agencies, notably TBWA Group and, most recently, Clockwork Media, where she worked as Executive Head of Client Service and was responsible for major accounts including BMW, Emirates, and La Liga.
Lynne's selection is a recognition of the work APO Group does at the heart of the Public Relations industry in Africa. No other agency offers multinational organizations the chance to engage with media in each of the 54 countries on the continent. Lynne's team works 'on the ground' across Africa, building deep relationships with journalists and coordinating campaigns for some of the most prominent organizations in the world.
"It is a massive honor to be invited to be a Judge for The Drum Awards," said Lynne Krawchuk, Vice President of Digital, PR, and Media Relations at APO Group. "There is no bigger platform for global Public Relations, so it is a privilege for me to get the chance to reward some of the best campaigns of the year, and the most talented people in our industry."
"Many of our clients have seen first-hand how skilled Lynne is in coordinating creative and effective PR campaigns," said Nicolas Pompigne-Mognard (www.Pompigne-Mognard.com), Founder and Chairman of APO Group. "APO Group are helping some of the biggest companies in the world build lasting relationships with African media, and Lynne's selection on The Drum's illustrious judging panel demonstrates Africa's increasing influence in global Public Relations."
Watch the video (https://bit.ly/3P2JFYx) to find out more about The Drum Awards.
Distributed by APO Group on behalf of APO Group.
Media contact:
marie@apo-opa.com
About APO Group:
Founded in 2007, APO Group (www.APO-opa.com) is the leading Pan-African communications consultancy and press release distribution service. We assist private and public organisations in sharpening their reputation and increasing their brand equity in target countries across Africa. Our role as a trusted partner is to leverage the power of media and build bespoke strategies that enable organisations to produce a real, measurable impact in Africa and beyond. The trust and recognition granted to APO Group by global and multinational companies, governments, and NGOs inspires us to continuously enhance our value proposition within Africa to better cater to our clients' needs. Among our prestigious clients: Facebook, Dangote Group, Nsestle, GE, NBA, Canon, Coca-Cola, DHL, Marriott Group, Ecobank, Siemens, Standard Chartered, Orange, Jack Ma Foundation, African Development Bank, World Health Organization, Islamic Development Bank, Liquid Intelligent Technologies, Rotary International, Kaspersky, Greenpeace…
Headquarters: Lausanne, Switzerland | Offices in Senegal, Dubai and Hong Kong