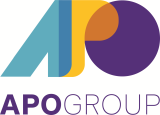 Multimedia content

Images

(2)

APO Group Vice-President Lynne Krawchuk
Acting Head of Content Bonnie Robinson
Source: APO Group |
APO Group Vice-President Lynne Krawchuk, and Acting Head of Content Bonnie Robinson, selected as Judges for the Jack Ma Foundation's flagship philanthropic program, Africa's Business Heroes
The ABH prize competition aims to identify, support, and inspire the next generation of African entrepreneurs who are significantly impacting their communities and the African continent
I am inspired by the passion and resilience of African entrepreneurs, and I look forward to contributing to their growth and success
JOHANNESBURG, South Africa, July 18, 2023/APO Group/ --
APO Group (www.APO-opa.com), the leading pan-African communications consultancy and press release distribution service, announces the selection of VP of Digital, PR and Media Relations, Lynne Krawchuk, and Acting Head of Content, Bonnie Robinson, as judges for the prestigious Africa's Business Heroes (ABH) prize (www.AfricaBusinessHeroes.org), the Jack Ma Foundation's flagship philanthropic program in Africa to support entrepreneurs.
The ABH prize competition aims to identify, support, and inspire the next generation of African entrepreneurs who are significantly impacting their communities and the African continent. The Jack Ma Foundation is committed to fostering African entrepreneurship and has brought in some of the continent's most esteemed businesspeople and leaders to help search for Africa's Business Heroes.
Serving as a round two judge for the ABH prize competition, Krawchuk brings a wealth of experience and knowledge to the evaluation process. With her extensive experience in PR and digital marketing spanning over 20 years, Krawchuk has established herself as a seasoned professional in the PR and communications industry. At APO Group, she plays a vital role in shaping and implementing effective media relations strategies. Her selection as a judge for the ABH prize competition demonstrates her deep understanding of the African entrepreneurial landscape and her commitment to supporting and recognising outstanding African entrepreneurs.
As a round one judge, Robinson offers strong entrepreneurial experience. She is highly respected and celebrated for her knowledge and insights as a PR professional with more than two decades of experience in the PR and communications industry. With her sound background in integrated strategic communications, brand reputation, and crisis management, Robinson consistently navigates complex challenges and delivers exceptional content, strategies, and results. As a judge for the ABH prize competition, Robinson's experience contributes to the comprehensive evaluation, mentorship, and recognition of the most deserving entrepreneurs in Africa.
Additionally, both Krawchuk and Robinson have served on numerous adjudication panels in the PR and business industries. Their involvement in evaluating and assessing a variety of award-winning initiatives and campaigns reflects their deep understanding of industry standards and best practices. Through their participation in these judging panels, they have developed a keen eye for identifying excellence and innovation in various sectors.
Commenting on her selection as a judge, Krawchuk says, "It is an honour to be selected as a judge for the ABH prize. This competition represents a powerful platform for entrepreneurs to showcase their innovative ideas and receive support to drive their businesses forward. I am inspired by the passion and resilience of African entrepreneurs, and I look forward to contributing to their growth and success."
Robinson echoes Krawchuk's sentiments and adds, "It is a privilege to recognise, support, and mentor innovative African entrepreneurs from all walks of life who drive positive change in their communities. The prize competition is highly inclusive in that it provides equal opportunity for business owners across all 54 African countries who have been operating for three years, a chance to evidence their business strategies, achievements, lessons, and most of all, their distinctive human stories that drove them to become an entrepreneur."
"I take great pleasure in walking alongside these outstanding business founders who are making a significant impact on Africa, getting to know them, and providing them with guidance to help them thrive," says Robinson.
The selection of judges for the ABH prize competition is based on rigorous criteria, including business experience, industry knowledge, and commitment to fostering African entrepreneurship. Judges play an instrumental role in mentoring the finalists, providing valuable feedback, guidance, and support. Their involvement in the growth and success of the entrepreneurs makes the ABH judging process unique and ensures a fair and thorough evaluation process.
The ABH finalists are selected based on their demonstration of visionary entrepreneurship, embodying traits such as innovation and creativity, impact on communities and societies, leadership and vision, the potential for growth and scalability, market demand, and financial sustainability.
Effective communication skills are also crucial as finalists are required to present and articulate their business plans to the judges while responding to thought-provoking questions within a specified number of minutes. Their ability to convey their passion, expertise, and unique selling points is essential to impressing the judges and securing their support.
The ABH competition not only empowers entrepreneurs but also captivates audiences with the diversity and ingenuity of the business plans submitted. Each business plan tells a unique story of resilience, creativity, and the drive to make a positive impact in Africa. From innovative tech solutions and beauty and fashion to sustainable agricultural initiatives, the business plans showcased in the competition offer fascinating insights into the entrepreneurial landscape across the continent.
Many of the business plans submitted demonstrate the remarkable depth of talent and the transformative ideas that are emerging from Africa's entrepreneurial ecosystem.
As part of the initiative, the ABH competition offers an impressive prize fund of US$1.5 million, with each of the top three winners receiving a share. However, the value of the prize goes beyond financial gain. It represents an extraordinary platform where all participants, including the winners and the finalists, benefit from the expertise and insights garnered by the ABH community of business leaders.
The ABH competition has become a significant platform for African entrepreneurs, providing them with the resources, mentorship, and exposure needed to thrive in the business landscape.
APO Group reaffirms its commitment to supporting and promoting African entrepreneurship while showcasing the immense potential and talent that exists on the continent to the rest of the world.
Distributed by APO Group on behalf of APO Group.
Media contact:
marie@apo-opa.com
About APO Group:
Founded in 2007, APO Group (www.APO-opa.com) is the leading Pan-African communications consultancy and press release distribution service. We assist private and public organizations in sharpening their reputation and increasing their brand equity in target countries across Africa. Our role as a trusted partner is to leverage the power of media and build bespoke strategies that enable organisations to produce a real, measurable impact in Africa and beyond. The trust and recognition granted to APO Group by global and multinational companies, governments, and NGOs inspires us to continuously enhance our value proposition within Africa to better cater to our clients' needs. Among our prestigious clients: Facebook, Dangote Group, Nestle, GE, FIFA, Canon, Coca-Cola, DHL, Marriott Group, Ecobank, Siemens, Standard Chartered, Orange, Jack Ma Foundation, African Development Bank, World Health Organization, Islamic Development Bank, Liquid Intelligent Technologies, Rotary International, Kaspersky, Greenpeace…
Headquarters: Lausanne, Switzerland | Offices in Senegal, Dubai, and Hong Kong
For further information, please visit our website: https://www.APO-opa.com