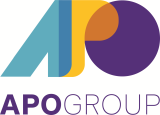 Multimedia content

Images

(1)

APO Group Celebrates Global Double Award Win for Africa at World Business Outlook Awards 2023
Source: APO Group |
APO Group Celebrates Global Double Award Win for Africa at World Business Outlook Awards 2023
These prestigious awards solidify APO Group as the Leading PR Firm in Africa and the Leading Pan-African Communications Consultancy in this year's competition
These prestigious awards validate our commitment to excellence in providing top-notch media relations and communication services across Africa
JOHANNESBURG, South Africa, June 29, 2023/APO Group/ --
APO Group (http://www.APO-opa.com), the leading pan-African communication and media relations consultancy, is proud to announce that it has been named the winner in two award categories by World Business Outlook 2023. The two award titles, Leading Public Relations Firm Africa 2023 and Leading Pan-African Communications Consultancy Africa 2023 have been bestowed upon APO Group following a rigorous nomination and evaluation process led by the competition's esteemed panel of judges.
The World Business Outlook Awards (https://apo-opa.info/44f5Diq) are renowned for honouring organisations that have demonstrated outstanding performance, innovation, and leadership in their respective industries. Winners are chosen based on extensive research, industry analysis, and feedback from industry experts and clients.
This recognition is a testament to APO Group's unwavering commitment to delivering exceptional communication and strategic solutions to clients and its continuous efforts in driving pan-African business growth.
Commenting on winning the awards, Lynne Krawchuk, Vice President of Digital, PR and Media Relations for APO Group, says, "These prestigious awards validate our commitment to excellence in providing top-notch media relations and communication services across Africa. This recognition further solidifies APO Group's position as a leader in the media and communications industry. It underscores its commitment to providing exceptional services that contribute to the growth and success of businesses operating in Africa.
"We express our gratitude to our clients and partners for their continued trust and support, and to our dedicated team across the board for their hard work and dedication to delivering outstanding results."
APO Group is made up of expert communication strategists with years of experience developing and supporting public relations campaigns on the African continent and across the globe. The consultancy also taps into a variety of resources to deliver strong and consistent messaging to the media for its clients. With a strong focus on Africa, the company has helped numerous clients spanning a broad range of sectors and industries to amplify their brand messaging, enhance their reputation, and connect with their target audience effectively.
The 2023 Annual Awards Ceremony will be held in Bangkok, Thailand, later this year in November. The Awards Ceremony will be attended by the top entrepreneurs, investors, innovators, and bureaucrats from across the globe to analyse the best global business excellence. In 2022, the Awards were held in Dubai with guests arriving from around the globe to receive awards and interact with leading business personalities.
Distributed by APO Group on behalf of APO Group.