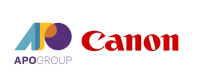 Multimedia content

Images

(1)

APO Group and Canon's Public Relations Campaign "Canon R-Tour" Receives Certificate of Excellence at the 2023 SABRE Awards Africa – The World's Most Prestigious Public Relations Awards
Source: APO Group |
APO Group and Canon's Public Relations Campaign "Canon R-Tour" Receives Certificate of Excellence at the 2023 SABRE Awards Africa – The World's Most Prestigious Public Relations Awards
This public relations initiative resulted in two successful press briefings with over 100 media attendees and over 1,650 article pickups, achieving a PR value of over USD$30 million
This recognition reflects our commitment to delivering outstanding public relations campaigns that help our clients achieve their communication goals
JOHANNESBURG, South Africa, May 11, 2023/APO Group/ --
APO Group (www.APO-opa.com), the leading pan-African communications consultancy and press release distribution service, is proud to announce that its public relations campaign for Canon, titled "Canon R-Tour," has received the Certificate of Excellence at the 2023 SABRE Awards in the Northern Africa category.
The SABRE Awards are the most prestigious and important awards in the public relations industry due to their global reach and recognition, as well as their comprehensive coverage of a myriad of public relations disciplines.
They recognise outstanding achievements and celebrate the best work in public relations across multiple regions and categories, including the Americas, EMEA (Europe, Middle East, and Africa), and Asia-Pacific, with the campaigns being evaluated by a jury of industry leaders.
The Canon R-Tour offered customers an exclusive opportunity to participate in multiple tailor-made experiences that immersed them in the Canon universe, showcasing the state-of-the-art technological advances the company has brought to Africa.
The complete sensory experience of the campaign captured the attention of creatives, who had the opportunity to test the suitability of the mirrorless range to their specific genres. In addition, Canon experts on-the-ground were available to answer questions about product features and content creation, which truly embodied Canon's passion for connecting, communicating, and co-creating with their customers.
The campaign aimed to fill the information gap on high-end imaging technology offerings in Africa and help content creators and influencers elevate their work to world-class levels.
Taking place in Egypt and Morocco, the campaign featured seven experiential booths, a Canon Creator Summit, end-user events, village market visits, tours, photo walks, masterclasses with photography and influencer leaders, dealer events, workshops, product presentations, and competitions.
The media relations campaign strategy revolved around researching the media landscape, managing media relations, establishing partnerships with influencers and opinion makers, and creating and distributing content across the continent.
This public relations initiative resulted in two successful press briefings with over 100 media attendees and over 1,650 article pickups, achieving a PR value of over USD$30 million.
"We are thrilled that our public relations campaign for Canon's R-Tour has been recognised with the Certificate of Excellence at the prestigious 2023 SABRE Awards," said Nicolas Pompigne-Mognard (www.Pompigne-Mognard.com), Founder and Chairman of APO Group. "This recognition reflects our commitment to delivering outstanding public relations campaigns that help our clients achieve their communication goals and make a positive impact on communities across the African continent."
Canon's R-Tour aimed to provide customers with a unique and immersive experience that highlighted the company's innovative technology and commitment to empowering content creators and influencers in Africa.
"We are delighted that Canon R-Tour Campaign has been recognised with a certificate of excellence at the SABRE Awards. It serves as a testament to our unwavering commitment to bringing innovative imaging technology to our esteemed customers in Africa, as well as our belief in the power of creativity to inspire and connect with individuals," said Amine Djouahra, the B2C Business Unit Director of Canon Central and North Africa. "The R-Tour Campaign has effectively brought creatives and photo enthusiasts together across Africa, while showcasing how the right technological tools can help individuals unleash their full potential," Djouahra added.
With its success in the 2023 SABRE Awards, APO Group continues to demonstrate its expertise and commitment to helping its clients achieve their communication goals and positively impact communities across the African continent.
The 2023 SABRE Awards ceremony will take place on May 18th, as part of the 2023 African Public Relations Conference in Lusaka, Zambia.
Distributed by APO Group on behalf of APO Group.
Media contact:
marie@apo-opa.com
About APO Group:
Founded in 2007, APO Group (www.APO-opa.com) is the leading Pan-African communications consultancy and press release distribution service. We assist private and public organizations in sharpening their reputation and increasing their brand equity in target countries across Africa. Our role as a trusted partner is to leverage the power of media and build bespoke strategies that enable organisations to produce a real, measurable impact in Africa and beyond. The trust and recognition granted to APO Group by global and multinational companies, governments, and NGOs inspires us to continuously enhance our value proposition within Africa to better cater to our clients' needs. Among our prestigious clients: Facebook, Dangote Group, Nestle, GE, FIFA, Canon, Coca-Cola, DHL, Marriott Group, Ecobank, Siemens, Standard Chartered, Orange, Jack Ma Foundation, African Development Bank, World Health Organization, Islamic Development Bank, Liquid Intelligent Technologies, Rotary International, Kaspersky, Greenpeace…
Headquarters: Lausanne, Switzerland | Offices in Senegal, Dubai, and Hong Kong
For further information, please visit our website: https://www.APO-opa.com