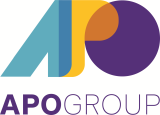 Multimedia content

Images

(1)

APO Group Acting Head of Content, Bonnie Robinson, selected as a Judge for Africa's Prestigious PRISM Awards
Source: APO Group |
APO Group Acting Head of Content, Bonnie Robinson, selected as a Judge for Africa's Prestigious PRISM Awards
This recognition highlights Bonnies outstanding achievements and reinforces her position as a leader and influencer in the field of PR and Communications
I am thrilled to have the opportunity to contribute to the recognition of excellence in public relations in Africa and to celebrate the exceptional talent within our industry
JOHANNESBURG, South Africa, July 6, 2023/APO Group/ --
APO Group (www.APO-opa.com), the leading pan-African communications consultancy and press release distribution service, is proud to announce that Bonnie Robinson (https://apo-opa.info/3O1PKGE), Acting Head of Content and Director of Content Strategy and Copyediting, has been selected as a judge for the highly prestigious 2023 PRISM Awards (www.PRISM-Awards.co.za). This recognition is a testament to Robinson's expertise and contribution to the field of public relations and communications.
The PRISM Awards are Africa's most sought-after public relations and communication awards. Known for their commitment to excellence in public relations and strategic communications in Africa, they are an annual celebration of the most outstanding campaigns and initiatives within the industry. Each year, a panel of esteemed judges is selected to evaluate and recognise the best-in-class work that pushes the boundaries of innovation and creativity.
As a judge for the PRISM Awards, Robinson brings a wealth of experience and knowledge to the evaluation process. As a highly experienced and celebrated PR practitioner with a remarkable two-decade-long career in the PR and communications industry and Vice-President of PRISA, Robinson has played a pivotal role in shaping the industry. With her extensive background in strategic communications, reputation and crisis management, and content strategy, Robinson has consistently demonstrated her ability to navigate complex challenges and deliver exceptional results for clients. Her inclusion on the panel reflects her industry expertise and ability to identify outstanding PR campaigns and initiatives.
"It is an honour to be a judge for the PRISM Awards again this year," says Robinson. "I am thrilled to have the opportunity to contribute to the recognition of excellence in public relations in Africa and to celebrate the exceptional talent within our industry. Public Relations is at the core of communications, globally, and it is refreshing to see brands embracing the many opportunities available to build rapport and engage their audiences through creative content, across multiple channels."
In the dynamic landscape of today's fast-paced world, Robinson understands the paramount importance of PR practitioners remaining attuned to global trends. With the shift from traditional print media to a dynamic blend of multimedia channels and diverse content formats, she emphasises the need to be adaptive and align PR activities to tangible, measurable outputs such as brand sentiment, organic following and engagement, and converted leads.
In recent years, the African PR landscape has undergone significant changes due to the rapid expansion of digital technology and the increasing influence of social media. A notable feature of integrated PR in Africa is the utilisation of digital platforms and online channels for engaging with diverse audiences across Africa. Integrated PR campaigns now include elements such as social media management, content marketing, influencer partnerships, multimedia content, search engine optimisation (SEO), and online reputation management, ultimately driving impactful results for organisations.
In addition, Robinson stresses the importance of the long-term effectiveness of PR activities. While initial value and immediate results are important, she highlights the significance of considering the lasting effects and sustained resonance a campaign has with the targeted audience.
Robinson's viewpoint highlights the importance of strategic planning, thoughtful messaging, and ongoing evaluation in PR Campaigns. It encourages PR practitioners to think beyond metrics and consider the long-term impact a campaign can have on brand perception, customer relationships, and organisational success.
In her role as a judge, Robinson is excited about the chance to mentor and collaborate with the other judges on the panel. She recognises the value of a diverse perspective and welcomes the opportunity to learn from both young and veteran talented individuals.
As the PRISM Awards celebrates its 26th year, the eagerly anticipated announcement of the finalists is set to take place on 28 July 2023.
Distributed by APO Group on behalf of APO Group.
Contact:
marie@apo-opa.com
About APO Group:
Founded in 2007, APO Group (www.APO-opa.com) is the leading Pan-African communications consultancy and press release distribution service. We assist private and public organizations in sharpening their reputation and increasing their brand equity in target countries across Africa. Our role as a trusted partner is to leverage the power of media and build bespoke strategies that enable organisations to produce a real, measurable impact in Africa and beyond. The trust and recognition granted to APO Group by global and multinational companies, governments, and NGOs inspires us to continuously enhance our value proposition within Africa to better cater to our clients' needs. Among our prestigious clients: Facebook, Dangote Group, Nestle, GE, FIFA, Canon, Coca-Cola, DHL, Marriott Group, Ecobank, Siemens, Standard Chartered, Orange, Jack Ma Foundation, African Development Bank, World Health Organization, Islamic Development Bank, Liquid Intelligent Technologies, Rotary International, Kaspersky, Greenpeace…
Headquarters: Lausanne, Switzerland | Offices in Senegal, Dubai, and Hong Kong
For further information, please visit our website: www.APO-opa.com