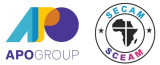 Multimedia content

Images

(1)

The partnership was formalized on Tuesday during a signing ceremony at the Vatican in Rome
Source: APO Group |
Photo News Release: APO Group partners with the Catholic Church in Africa to provide comprehensive Public Relations support towards greater pastoral effectiveness
The picture below is copyright free and can be used at will, without asking for authorization
VATICAN CITY, Vatican, May 26, 2022/APO Group/ --
APO Group (www.APO-opa.com), the leading Pan-African communications consultancy and press release distribution service, and the Symposium of Episcopal Conferences of Africa and Madagascar (SECAM) (www.SECAM.org), today announced a working partnership aimed at providing extensive Media and Public Relations support to the Catholic Church in Africa (Holy See) (www.Vatican.va).
By working with the SECAM, the institution that coordinates the Catholic Church hierarchy's pastoral work in Africa, APO Group will bring greater cohesion to the Church's communications strategy, helping to deliver core messages of the Holy Father and the Holy See to Africa's 251 million Catholics who are spread far and wide across the African diaspora. It will also publicise and present news and information about the life of the Church in Africa to a global audience.
The project is being carried out in collaboration with the Vatican Dicastery for Communications in Rome and the Pan-African Episcopal Committee for Social Communications (CEPACS) to ensure the Church's communications strategies and initiatives are disseminated across Africa and beyond.
The partnership was formalized on Tuesday during a signing ceremony at the Vatican in Rome by His Eminence Cardinal Philippe Ouédraogo, Archbishop of Ouagadougou and President of SECAM, Most Reverend Emmanuel Badejo, Bishop of Oyo (Nigeria), President of CEPACS and member of the Vatican Dicastery for Communications, Monseigneur Janvier Marie Gustave Yameogo, official of the Vatican Dicastery for Communications, and Nicolas Pompigne-Mognard, Founder and Chairman of APO Group.
While Catholic populations are declining in many parts of the world, in Africa they are increasing fast.
Read the full press release: https://bit.ly/3LTcjZU
Distributed by APO Group on behalf of APO Group.