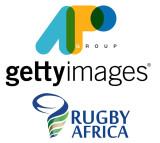 Multimedia content

Videos

(1)

B-roll: Rugby World Cup African Qualifiers: Kenya defeats Uganda during the Rugby Africa Gold Cup

Images

(2)

The partnership will bring the Rugby Africa Gold Cup competition to almost one million Getty Images customers
The Gold Cup is Rugby Africa's flagship competition
Source: APO Group |
APO Group announces exclusive partnership with Getty Images for the Rugby Africa Gold Cup 2018
The partnership will bring the Rugby Africa Gold Cup competition to almost one million Getty Images customers
The more we collaborate with APO Group, the more we are able to explore creative opportunities and elevate African rugby's exposure internationally
LAUSANNE, Switzerland, July 11, 2018/APO Group/ --
APO Group (www.APO-opa.com), the leading media relations' consultancy and press release distribution service in Africa and the Middle East, today announced an exclusive strategic distribution partnership with Getty Images (www.GettyImages.com), a world leader in visual communications. The partnership will bring the Rugby Africa Gold Cup competition to almost one million Getty Images customers.
The Gold Cup is Rugby Africa's flagship competition. It gathers the best six teams on the continent (Namibia, Kenya, Uganda, Morocco, Zimbabwe and Tunisia) and matches are played in a league format, with the final match taking place on 18th August.
The winner of the tournament will book a place at the Rugby World Cup in Japan in 2019, so the stakes are high.
"Sports coverage is the company's DNA so it is exciting to be partnering with APO Group and Rugby Africa to boost the exposure of this great competition," said Lee Martin, SVP, Global Strategic Development, Getty Images. "We pride ourselves on capturing spectacular images of the world's most important sports events, which we deliver to customers in record time, so are looking forward to supporting the fastest-growing sport in Africa and helping to bring the Africa Gold Cup to the global stage."
The President of World Rugby' African association, Rugby Africa, Abdelaziz Bougja, highlighted the importance of partnering with a renowned organization like Getty Images to showcase some of the brightest sporting talents on the continent.
"The Rugby Africa Gold Cup gathers the best of African players," he said. "Each game is an unforgettable experience, not just for the teams involved, but for sports lovers everywhere. This year, thanks to our main Official Sponsor APO Group and thanks to Getty Images, we have a fantastic opportunity to show the world what African rugby is all about. The more we collaborate with APO Group, the more we are able to explore creative opportunities and elevate African rugby's exposure internationally. The outcomes have been better than we ever expected."
Since APO Group became the Official sponsor of Rugby Africa, the company has been working towards increasing the global exposure of rugby in Africa, developing it at grass roots level and bringing it to new audiences around the world.
APO Group Founder and CEO Nicolas Pompigne-Mognard added: "Getty Images is the world reference when it comes to high-quality visual content especially in the field of sports photography. Their support in putting a spotlight on African Rugby is invaluable. The Rugby Africa Gold Cup is a major international sports events that will propel the winners to the Rugby World Cup 2019. Through our partnership, all the most exciting moments would be shared with Getty Images customers through their global distribution network, which spans almost one million customers in 200 countries. That provides us with incredible support and unprecedented reach as we look to expand the profile of African rugby all over the world."
Getty Images is already displaying images from the early matches of the 2018 Africa Gold Cup: https://goo.gl/mmcD1y.
Download the fixtures of the Rugby Africa Gold Cup: www.africa-newsroom.com/files/download/051583f2a3362a0
Key figures about rugby in Africa: www.africa-newsroom.com/files/download/c89ee5d2471f71b
Distributed by APO Group on behalf of APO Group.
Media contact and sponsorship opportunities: rugby@apo-opa.org
About Getty Images:
Getty Images (www.GettyImages.com) is the most trusted and esteemed source of visual content in the world, with over 300 million assets including photos (www.GettyImages.com), videos (http://www.gettyimages.com/footage), and music (http://www.gettyimages.com/music), available through its industry-leading sites www.gettyimages.com and www.istockphoto.com. The Getty Images website serves creative, business and media customers in almost 200 countries and is the first-place people turn to discover, purchase and share powerful visual content from the world's best photographers and videographers. Getty Images works with over 240,000 contributors and hundreds of image partners to provide comprehensive coverage of more than 160,000 news (http://www.gettyimages.com/editorialimages/news), sport (http://www.gettyimages.com/editorialimages/sport) and entertainment events (http://www.gettyimages.com/editorialimages/entertainment), impactful creative imagery (http://www.gettyimages.com/creative-images) to communicate any commercial concept and the world's deepest digital archive of historic photography (http://www.gettyimages.com/editorialimages/archival).
Visit Getty Images at www.gettyimages.com to learn more about how the company is advancing the unique role of still and moving imagery in communication and business, and enabling creative ideas to come to life. For company news and announcements, visit our Press Room (http://press.gettyimages.com), and for the stories and inspiration behind our content, visit Stories & Trends (http://stories.gettyimages.com). Find Getty Images on Facebook (http://www.facebook.com/gettyimages), Twitter (https://twitter.com/GettyImages), Instagram (https://www.instagram.com/gettyimages), LinkedIn (https://www.linkedin.com/company/getty-images), Pinterest (https://www.pinterest.com/gettyimages) and Tumblr (http://gettyimages.tumblr.com), or download the Getty Images app (https://itunes.apple.com/us/app/getty-images/id376812381?mt=8) where you can explore, save and share the world's best imagery.
About APO Group
Founded in 2007, APO Group (www.APO-opa.com) is the leading media relations' consultancy and press release distribution service in Africa and the Middle East. We assist private and public organizations in sharpening their reputation and increasing their brand equity in target countries. As trusted partner, our role is to leverage the power of media and build bespoke strategies that enable organizations to produce a real and measurable impact in Africa and the Middle East and outside the regional frontiers. The trust and recognition that have been granted to APO Group by global and multinational companies, governments, as well as NGOs impels the company to continuously enhance its value proposition within Africa & Middle East to better cater to its clients 'needs. Amongst our prestigious clients: Facebook, Dangote Group, GE, Uber, Microsoft, Nokia, Mara Group, PwC, DHL, Marriott Group, Sage, Ecobank, Iflix, Jumia, Samsung, Total, Merck, Société Générale, L'Oréal, Oracle, Philips, Barclays, MoneyGram, Ernst & Young, Orange ...
Headquarter: Lausanne, Switzerland | Offices in Senegal, Dubai and Hong Kong