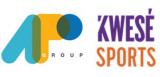 Multimedia content

Videos

(1)

Rugby Africa Gold Cup Teaser

Images

(1)

APO Group and Kwesé Sports announce strategic alliance to promote rugby across Africa and the globe
Source: APO Group |
APO Group and Kwesé Sports announce strategic alliance to promote rugby across Africa and the globe
Partnership means increased exposure for African rugby as teams compete to join the world's elite at the 2019 Rugby World Cup
Both Kwesé and APO Group are widely recognized as major players in the media landscape
LAUSANNE, Switzerland, August 14, 2018/APO Group/ --
APO Group (www.APO-opa.com), the leading media relations consultancy for Africa and the Middle East, today announced a strategic alliance with Kwesé TV's sports content platform Kwesé Sports (www.Kwese.ESPN.com), arguably Africa's most trusted source for sports programming, aimed at developing the reputation and image of African rugby on a global scale.
As part of the new deal Kwesé Sports, the exclusive rights-holder for both TV and all digital platforms of Rugby Africa's games in sub-Saharan Africa, will enjoy unlimited use of APO Group's Africa Wire® press release distribution service (www.APO-opa.com/Press_Release_Distribution.php) and media relations expertise to further boost rugby media coverage in Africa and beyond.
In return, APO Group, the exclusive global sponsorship agency of Rugby Africa - World Rugby's African association - will provide sponsors with increased exposure by including Kwesé Sports' TV and digital assets in sponsorship programmes. The overall goal is enhanced visibility and brand equity for rugby in Africa as it continues its upwards trajectory and supports brands in deepening engagement with African rugby fans.
Kwesé is today the only broadcaster to provide unrestricted sports coverage in sub-Saharan Africa through its free-to-air platform Kwesé Free Sports. Through its pan-African reach, world-class digital platform KweseESPN.com, Kwesé YouTube channel and the Kwesé iflix mobile app, Kwesé is uniquely placed to deliver rugby content to fans wherever they are.
Rugby is the fastest-growing sports on the continent, and 2018 is an important year with the World Cup in Japan just around the corner, so this strategic alliance couldn't be better timed. By teaming up, APO Group and Kwesé Sports will be able to use their peerless reach and media networks to further raise African rugby's international standing and bring the game to new audiences in Africa and around the world.
The 2018 edition of the iconic Africa Gold Cup doubles as a qualifying tournament for the Rugby World Cup with the winner guaranteed a spot in Japan. All 15 matches of the Africa Gold Cup are being broadcast live on Kwesé Sports and streamed on Facebook, reaching a potential audience of over 15 million people in 20 African countries.
''As a broadcaster premised on making premiums sports accessible, providing a platform for African audiences to see and celebrate their own as they compete in reputable tournaments such as the Rugby Africa Gold Cup, on Kwese Free Sports is of great importance to us. Through this strategic partnership with the APO Group we hope to collectively provide an even broader platform of exposure for African sports," expressed Econet Media President and CEO Joseph Hundah.
"Kwesé is the strongest sports broadcaster in sub-Saharan with which APO Group has built fruitful relationships over the past few months to support Rugby Africa, World Rugby's African association, in increasing the visibility of its international competitions," Nicolas Pompigne-Mognard, Founder and CEO of APO Group said. "We are very excited to deepen our collaboration through this partnership and further combine our expertise. Both Kwesé and APO Group are widely recognized as major players in the media landscape, and I'm convinced that this potent collaboration will help further expand the reach of African rugby in new local and global markets".
This is a joint press release by APO Group and Kwesé Sports.
Distributed by APO Group on behalf of APO Group.
Media contact:
rugby@apo-opa.org
About Kwesé Sports:
Kwesé Sports (www.Kwese.ESPN.com) is Econet Media's exclusive sports content platform available on the Kwesé TV network. Through Econet Media's pan-African presence, Kwesé Sports is accessible in a growing number of countries across Sub-Saharan Africa offering the very best in international and African sports. Kwesé Sports is the home of premium sports programming bringing the world's leading sporting formats and leagues to the continent. Kwesé Sports holds rights to some of the most popular sporting leagues such as the NBA, various FIFA tournaments and leagues, NFL, Copa del Rey and so much more. Kwesé is also the exclusive home of ESPN offering a 24 hours of comprehensive sports coverage.
Through Kwesé TV's multiplatform offering Kwesé Sports fans can access up to the minute sports news, updates and analysis on the go on Kwesé and ESPN's collaborative digital and mobile platforms KweseESPN.com and the KweseESPN app
For more information on Kwesé Sports Visit www.Kwese.ESPN.com.
About APO Group:
Founded in 2007, APO Group (www.APO-opa.com) is the leading media relations' consultancy and press release distribution service in Africa and the Middle East. We assist private and public organizations in sharpening their reputation and increasing their brand equity in target countries. As trusted partner, our role is to leverage the power of media and build bespoke strategies that enable organizations to produce a real and measurable impact in Africa and the Middle East and outside the regional frontiers. The trust and recognition that have been granted to APO Group by global and multinational companies, governments, as well as NGOs impels the company to continuously enhance its value proposition within Africa & Middle East to better cater to its clients 'needs. Amongst our prestigious clients: Facebook, Dangote Group, GE, Uber, Microsoft, Nokia, Mara Group, PwC, DHL, Marriott Group, Sage, Ecobank, Iflix, Jumia, Samsung, Total, Merck, Société Générale, L'Oréal, Oracle, Philips, Barclays, MoneyGram, Ernst & Young, Orange ...
Headquarter: Lausanne, Switzerland | Offices in Senegal, Dubai and Hong Kong